5 Things I Love About Thailand
There are many things I love about Thailand. With its sunny, sandy beaches, tropical islands, rich wildlife, archaeological sites, temples, monasteries, delectable cuisine and happy locals, it's easy to lure in tourists. Between Jan-July 2017, 20 million tourists flocked to the 'Land of Smiles' to enjoy all the wonderful things the country offers. From the most broke of backpackers to those who travel in the lap of luxury, it's evident the country's momentum is not slowing down any time soon.
It's no surprise Thailand has become of the most popular destinations in the world.
English is widely spoken in the city so, there isn't much of a language barrier. One is able to travel around freely without worry of getting lost and it's beach weather all year long.
Everyone has their favorite reason why falling in love with Thailand is so easy.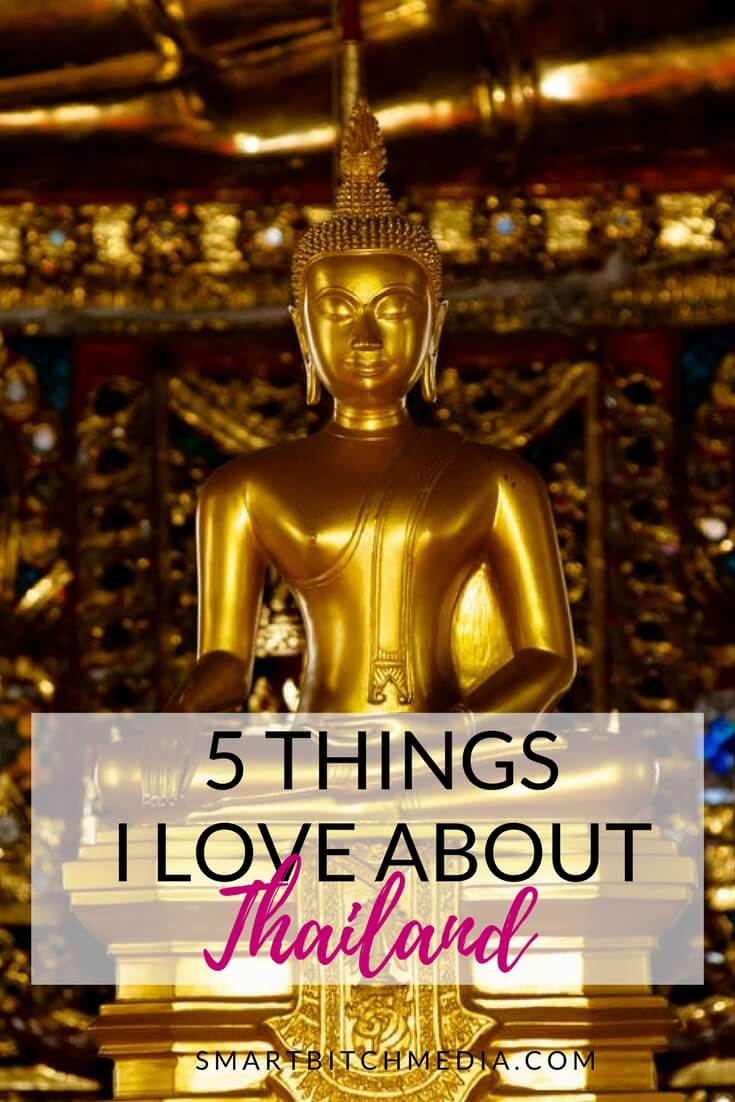 First, the food. It's not a secret that Thailand food is uniquely delectable, but I'm fascinated by the variety of food options. If you're in the mood for authentic Italian, New York-Style pizza or local food from a street vendor, then you're in the perfect Asian country.
Second, clothing option. Okay, so the first two on my list are a bit traditionally-girlie, but this one if for the men as well. You can shop at a local market and purchase a nice collar-shirt for $4 Usd or walk into a name-brand store in the mall and fork out $50 Usd. The choice is yours. And, I'm all about choices.
Third, you're never alone unless you want to be. It's so easy to make friends from all parts of the world. I've met some really great people here and some, not so great. But, getting over the Expat Blues is easy when you live in a country where the expat population is estimated at 500,000.
Fourth, cost of living is pretty darn low. In Chang Mai, where public transportation is nonexistent, you're living expenses will run you roughly $500 month usd. Expect to pay more in the city if you're looking for a better quality of life.
Fifth, I can always leave. Yes, this made it to the list. You see, no matter how much I love or don't love where I currently live, I have a choice. We all do. When I'm having a bad day or get a case of the expat blues, I can always hop on a plane and leave.
Isn't it nice to know that the choice is yours? Your choice to be happy, to look on the bright side, to leave.
Yes, Thailand is wonderful.
But so is having the option to go.
Let that sink in for a moment.